Filter Systems for Process Water, Irrigation Water and CNC Coolant Filtration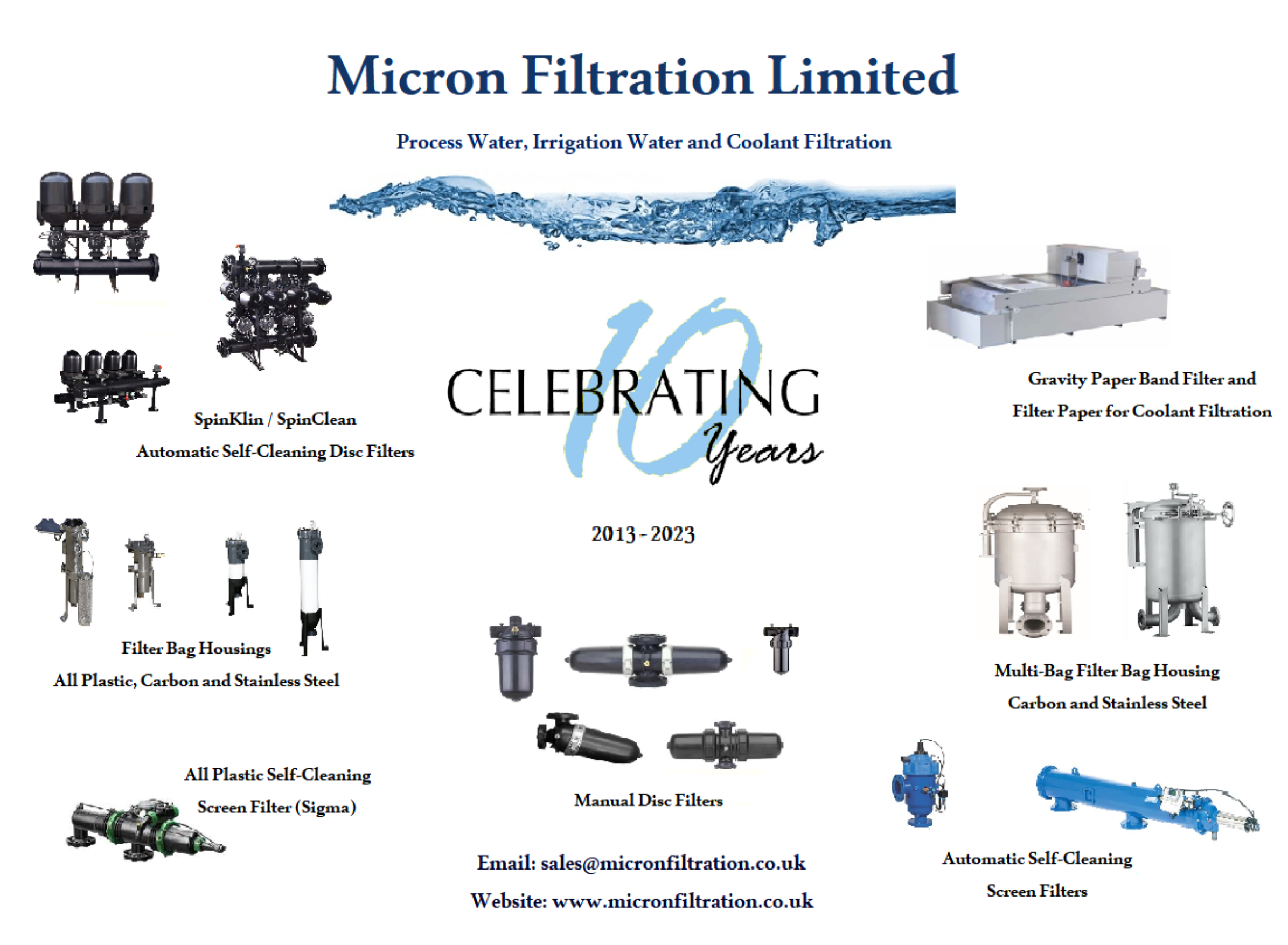 Welcome to Micron Filtration Limited
With 30 years experience in the field of industrial and commercial filtration. Micron Filtration Limited is a UK independent supplier of capital and consumable filtration products for irrigation and process water filtration applications. For a quick response, please email us at sales@micronfiltration.co.uk
What do we do?
Our broad range of filters, including automatic and manual disc filters, gravity paper band filters, liquid filter housings in stainless steel and pvc, automatic screen filters, coolant filter paper, filter bags and cartridges enables us to offer equipment solutions that are not only the best technically, but also commercially.
Process Water, Cooling Water, Wastewater, Intake Water, Reclaim / Reuse, Coolant Water, Sea Water and Drinking Water.  Water in the industrial sector functions in various ways as a finished product, during production, as a utility and as wastewater. We can offer various filtration systems to treat all of these and they can be installed at any stage of the process to cater to your specific needs. With our comprehensive product line and full range of filtration technologies including Disc Filters, Filter Bag Housings, Gravity Paper Band Filters, Screen Filters and Media Filters.  We can offer customised solutions that can cope with the toughest climates, water conditions and technical requirements.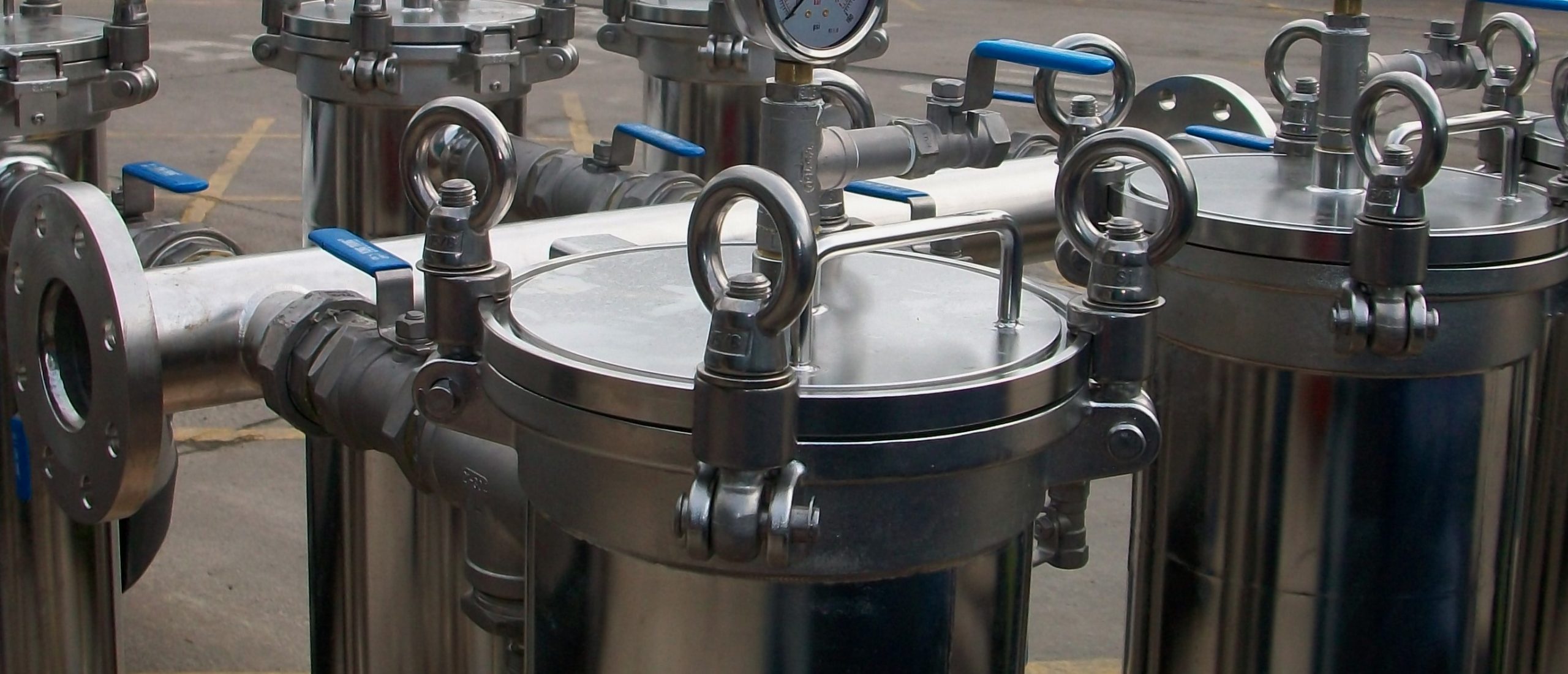 Automatic and Manual Disc Filters, Automatic, Semi-Automatic and Manual Screen Filters, Media Filters and Sand Separators. Water collected in reservoirs may come from floodwater or treated water. Collected organic matter and debris can lead to blockages anywhere in the irrigation system. The quality of water in canals and rivers changes dramatically from season to season, requiring high-performance filtration systems that can handle significant variations and fluctuations in water quality. Every water source presents its own diverse challenges. With over 30 years' experience, we can provide filtration solutions for any water source including, Rivers, Wells, Canals, Wastewater and Reservoirs.

At Micron Filtration we guarantee to give you our best service everytime. Micron Filtration is dedicated to providing a large selection of high quality products and we are committed to delivering only the highest level of service with an emphasis on customer satisfaction.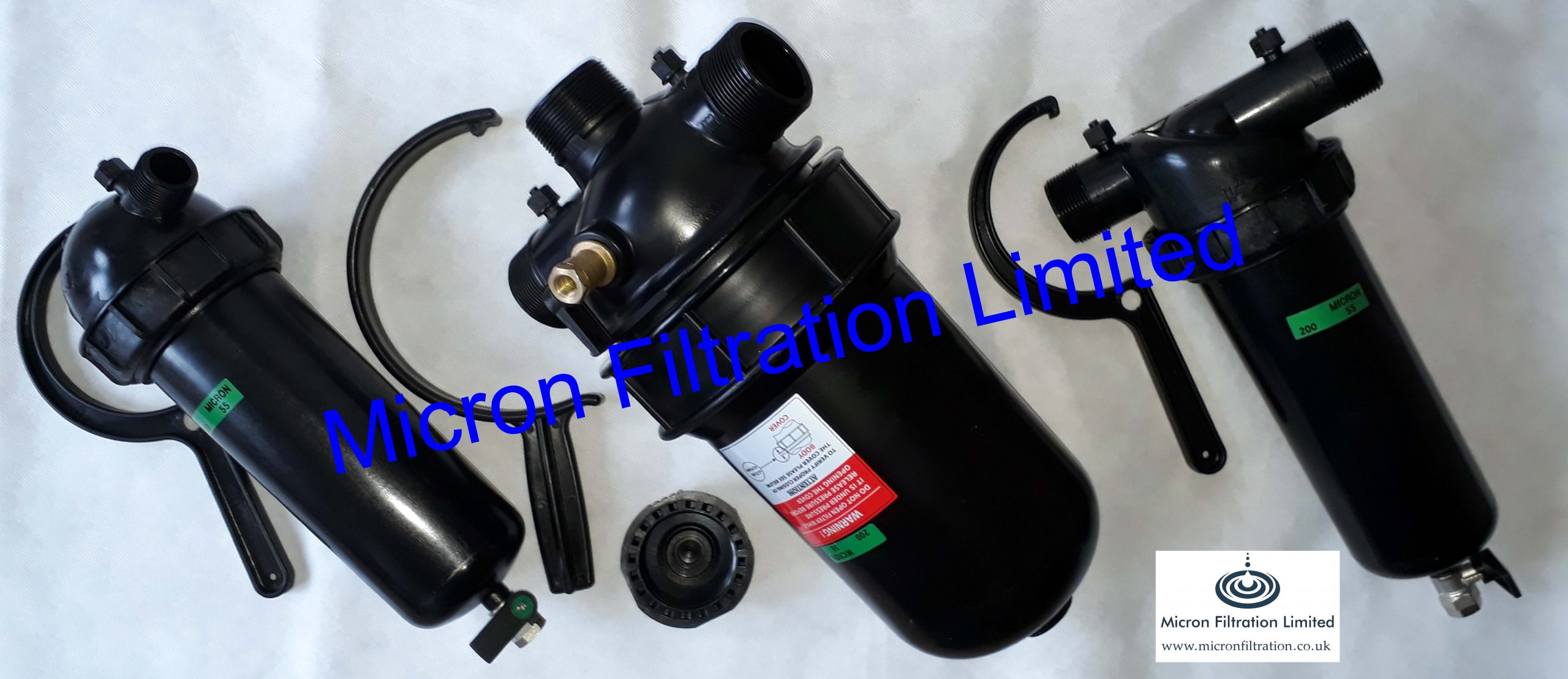 Get in Contact
Please contact us on the following telephone numbers;
Office Number: 01744 757735
Mobile Number: 07713 871893 (24 Hours)